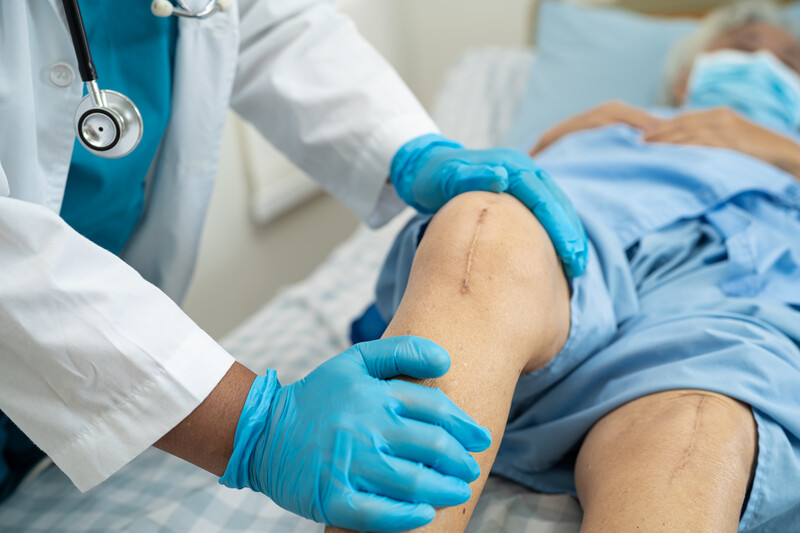 Joint Replacement
If an injury, arthritis, or another condition affects any of the parts of your knee, you may need a knee replacement surgery. This may make a person dependent on others for even ordinary tasks and has a negative impact on their quality of life. The skilled staff at Sanjay Clinic Matoshree Dhamke Hospital can relieve pain and disability, improve quality of life, and enable patients to carry out the majority of everyday activities with great comfort and ease with the use of treatments like joint replacement surgery.
Keeping in view of increasing demand of Knee & Hip Replacement, Ghodke Hospital provides specialised advanced joint replacement services in the centre of Panvel City with cutting-edge technology and affordable holistic care.
Robotic Knee replacement
Knee resurfacing
Revision Knee Replacement
Reverse Shoulder Replacement
Total Hip Replacement
Revision Hip Replacement
Robotic Knee replacement
During a traditional knee replacement procedure, damaged tissue in the knee was removed and replaced with an artificial joint. A Robotic Knee Replacement is the same procedure performed with the assistance of a robotic arm. A Robotic Knee Replacement surgery replaces the knee joint with a metal and plastic implant.
Knee resurfacing
Revision Knee Replacement
Reverse Shoulder Replacement
Total Hip Replacement
Revision Hip Replacement